The wine cellar
Only grapes of the best quality and matureness are harvested. The harvest is put into steel tanks, where controlled fermentation takes place. During the fermentation, the glucose and fructose is changed into alcohol through the yeast.
This process takes ten days, after which the new, dull wines is stored in the old wine cellar at the Eberlehof. They mature to full-bodied, powerful high-quality wines in the oak barrels.
Our assortment includes: the S. Maddalena Classico, the Lagrein Riserva, the Merlot Riserva, the Lagrein-Merlot "MABON" and the white wine Blaterle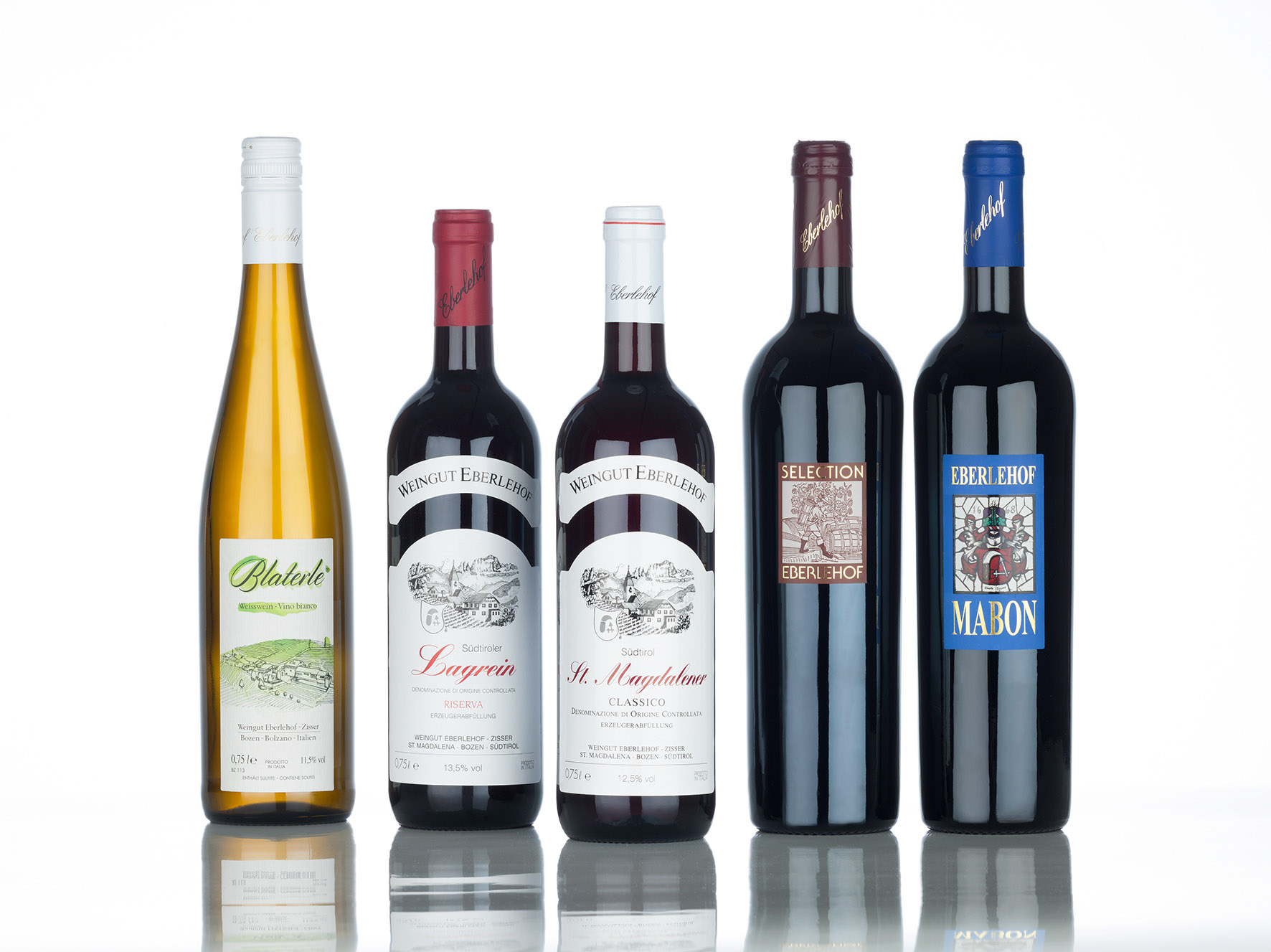 The wines are grown according to old traditions and experience, processed with modern cellar technology and bottled at the right moment.